What is it?
Spanish Smartypants is here to take your child past the basics of Spanish and push them into a world of verb conjugations and more complex vocabulary, all through the use of fun games and silly songs. The album, Sing and Dance for Spanish Smartypants is available for purchase here. I will also use the blog of this site to provide articles, games, and activity ideas for anyone trying to make learning Spanish more fun for their children or students.
Who created it?
I, Rease Kirchner, created Spanish Smartypants for my own use because I was frustrated with the lack of advanced materials for teachers and parents who wanted their child to learn more than just colors in Spanish. This project never would have existed if it were not for my incredible students, Amaya and Rayna, who quickly excelled past the basic curriculum and craved more. Amaya and Rayna always loved music, but after awhile, I couldn't justify using valuable lesson time on songs about the colors or shapes. After scouring the internet for more advanced albums, I realized the best way for me to keep the girls engaged was to simply write the songs myself. Once I debuted the bare-bones songs to them, I decided I wanted to give other educators and parents access to these songs as well. Cue the entrance of my good friend, Ben Majchrzak of Native Sound Studios, who engineered the album.
Rease's Background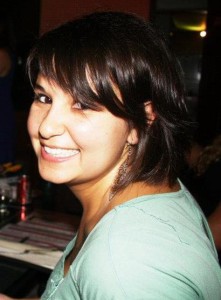 I received my BA in Spanish and BA in Audio Engineering from Webster University. After graduating, I went on to be a Bilingual Preschool teacher. As much I adored my job, I felt the need to explore the world and my Spanish skills a bit more, so I moved to Buenos Aires, Argentina, where I lived in worked for 2 years before returning back to the US where I decided to go freelance and pick and choose the work I dedicated my time to. I currently spend most of my time writing (for my travel blog and other outlets), translating, and, of course, still tutoring young children, including the original Spanish Smartypants, Amaya and Rayna. I am currently based in Fajardo, Puerto Rico but my travels take me many places!