In my last post I mentioned Nearpod as one of my favorite teaching tools. If you haven't checked out the free edition yet, you should definitely do that right away.
Once you have fallen in love with the free edition, you will probably be eyeing the extra features that a Gold Edition Membership will get you. Well, you're in luck!
I've teamed up with Nearpod to give away a 1 year Gold Edition Membership!
PLUS a free copy of the full Sing and Dance for Spanish Smartypants album. It's a perfect package for teachers and parents.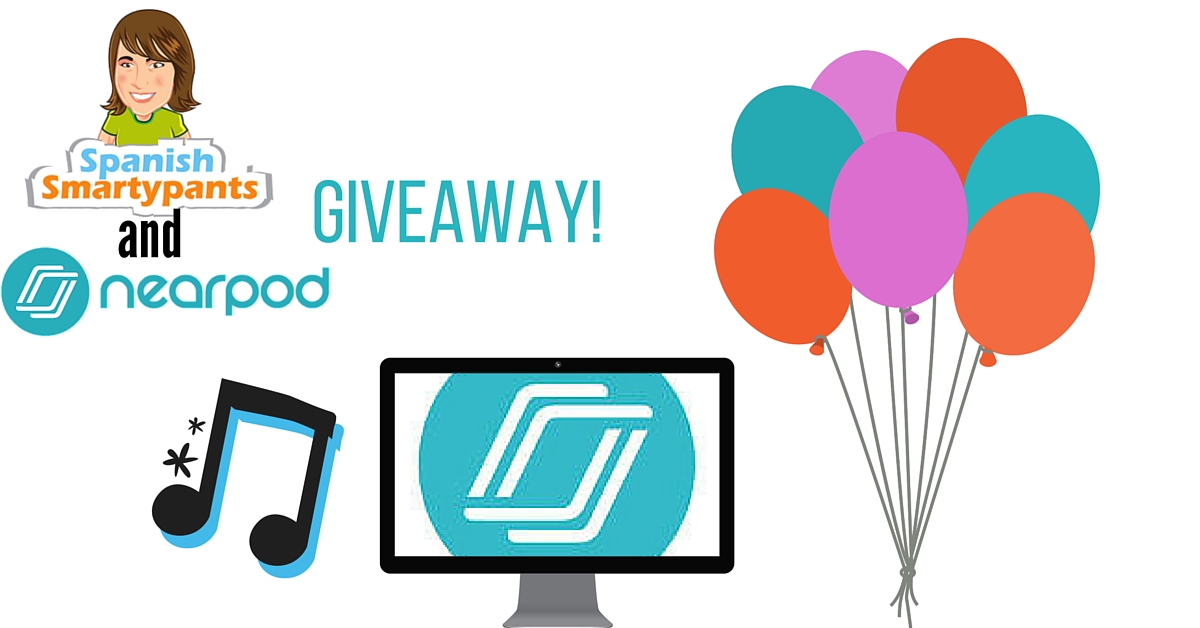 Entering is easy. All you have to do is follow both Spanish Smartypants and Nearpod on Twitter. After that, you can earn bonus entries by doing things such as tweeting about the giveaway or visiting our Facebook pages. Sadly, Facebook/Rafflecopter doesn't allow us to give you entries for liking Facebook Pages or sharing on Facebook, but they are always appreciated. PS: After the giveaway is over I'll be posting some special freebies on the Facebook page, so you might want to go Like the page so you can get access to them!
Good luck!